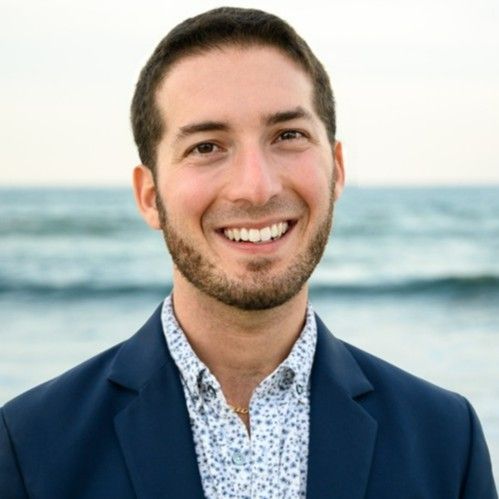 Daniel Kleinman
Founder & CEO
,
Seaworthy Collective, USA
Tell us a bit about yourself and what drives you in the ocean space
Daniel Kleinman is Seaworthy Collective's Founder and CEO, and a marine roboticist. Daniel received a Bachelor of Science in Mechanical Engineering from the University of Florida, and a Master of Professional Science in Exploration Science from the University of Miami Rosenstiel School of Marine and Atmospheric Science.

As an undergraduate, Daniel interned with the Woods Hole Oceanographic Institution and became versed in design and systems thinking as a University Innovation Fellow. After graduating in 2015, Daniel started his career as a pilot and test engineer for Bluefin Robotics' unmanned underwater vehicles in Boston. Daniel then served as a Navy contractor and mechanical engineer in maritime systems in San Diego. In 2020, Daniel launched Seaworthy Collective in Miami to break down the silos he experienced in industry by supporting fellow impact changemakers addressing the ocean's greatest problems.

Seaworthy Collective is a startup community and venture studio driving regenerative ocean and climate impact. Seaworthy and its non-profit foundation foster a more accessible, inclusive, and interdisciplinary ocean innovation field (BlueTech). Seaworthy activates its community of current and aspiring BlueTech entrepreneurs and investors through its venture studio, co-creating and growing startups to develop systems of solutions and blue economies at scale.

Daniel also serves as an advisor for The Shrimp Society, a steering committee member for Ocean Visions' Global Ecosystem for Ocean Solutions, and as one of Miami's Ambassadors for Sustainable Development Goal 14. Daniel is also a member of The Explorers Club, a Miami Global Shaper, and an On Deck Catalyst Founding Fellow.